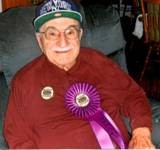 Happy 100th Birthday Angelo Militello!
Brant's Centurion
F
a
r
n
h
a
m's
1
2
5
th
A
nn
i
v
e
r
s
a
r
y
HISTORY BOOK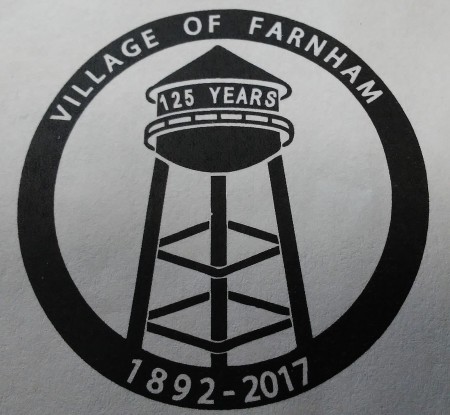 NOW AVAILABLE
FOR SALE
209 fully packed pages of local history
Visit the Farnham Village Hall to get your copy
ONLY $25.00 EACH!
Makes a thoughtful gift for out of town relatives, Farnham School Alumni and YES, just a short 3 months away - the upcoming Christmas Holidays!
Thank you for your support of the Brant - Farnham Historical Society's recent project

***********************************************************************************
WELCOME and thank you for your interest in the BRANT - FARNHAM HISTORICAL SOCIETY!
The Historical Society is a not-for-profit organization operating for educational and local history related purposes.




Meetings are held on the THIRD WEDNESDAY of each month
7pm - 9pm in the Historical Room at the Brant Town Hall.
The public is welcome and encouraged to visit!




Your Membership in the Historical Society is also encouraged - Application forms are available!
Some of our Current Projects/activities:
Will provide a Historical Display at the 2017 Brant-Fest Celebration! Last year our main focus was SPORTS TEAMS of our Township. This year, we will highlight the Village of Farnham and its 125th Anniversary.
We are working on our 2017 Brant-Farnham Historical Society Newsletter (Year book!) We plan to have it ready for distribution at the Brant – Summer fest which will be held June 09, 10 and 11

th

, 2017 at the Brant Town Park! If you would like to have a story or photo included please email Patty at historian@brantny.com
We are working with the Postmaster of Brant to issue a New Brant Pictorial Postmark… Stay tuned for more details soon!
FARNHAM's 125th Anniversary is this year - 2017! We are busy creating a Historical Celebration Book! Story and photo submittals are welcome up thru May 31, 2017. For more information, please see our Advertisement. You may become a Patron for $15.00 and receive a free book! We plan on having the book ready for distribution at the September Village celebration. Advertisers are also welcome. A submission form is in process and will be uploaded very soon with more details. Note: The Village of Farnham is looking for ideas to celebrate! If you have an idea please share it with us! - Contact Jere Hoisington, Mayor of Farnham for more information.
Don't forget ………………….
175th Anniversary Historical Book

approximately 256 pages of Brant & Farnham History! On sale for $25.00/copy at the Brant Town Hall. You will not be able to put it down!

Our 2016 Brant-Farnham Historical Society Newsletter is FREE. Pick up a copy at the Brant Town Hall, while they last!
-------------------------------------------------------------------------------------------------------------------------------------
Some Projects that we would like to continue are:
* Collection of Newspaper clippings for our scrap books
* Collection of Photos for selected Displays / Archiving
* Collection of our Veterans Names: Revolutionary War to current day
* Accession and Collection of Historical Artifacts, Memorabilia donated by Town person and or relatives and Archiving of same
Some Projects on our "Wish List" are:
* Historical Landmark Plaques for Historical sites
* Landmark Signs to designate and mark Century old Homes
* Collect Search and Survey Information on Homes
* Create, Write and hopefully sell Historical Booklets on Brant & Farnham Themes / Topics
* Provide "Open House" hours in the Historical Room and invite Public to visit.
* Invite speakers to give presentations and talk about local history in surrounding areas
-------------------------------------------------------------------------------------------------------------------------------
Patty Friend – Appointed Historian for Town of Brant
Email: historian@brantny.com